Volivik 50






Code: 59LMLGT3
Price:

$850.00


Dimensions: 18"H x 8.5"D



Limited Edition of 200 Handmade Table Lamp of Recycled Iron and 50 bic pens and paper clips. The Volivik table lamp pays homage to "the movement of Charleston fringe and the rhythm of Baroque patterns"...the shape of a bulb, and the Bic ballpoint pen as an 20th century design.

Additional Images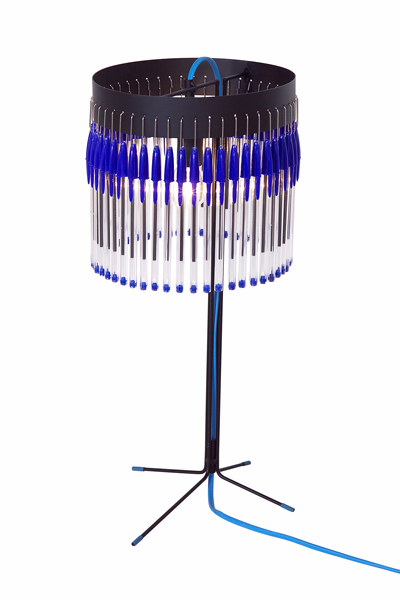 Additional Artist Creations:







Artists Inspiration:
We are a team of different disciplines inside the design field who face eco-friendly products.