Reveal Earrings by Meghan Connolly Haupt
Reveal Earrings



Qty in Basket: None
Code: 61MHERR2
Price:

$5,035.00


Dimensions: N/A



Hoops will forever be in style, but the Reveal Earrings offer a special twist for the modern woman. These hand crafted stunners have a slight torque so that the Australian Blue Sapphire shows off. A single flush set diamond adds extra sparkle to the front of the earring, which measures 36 mm long. Earrings come with pinch-release safety backings.

Additional Images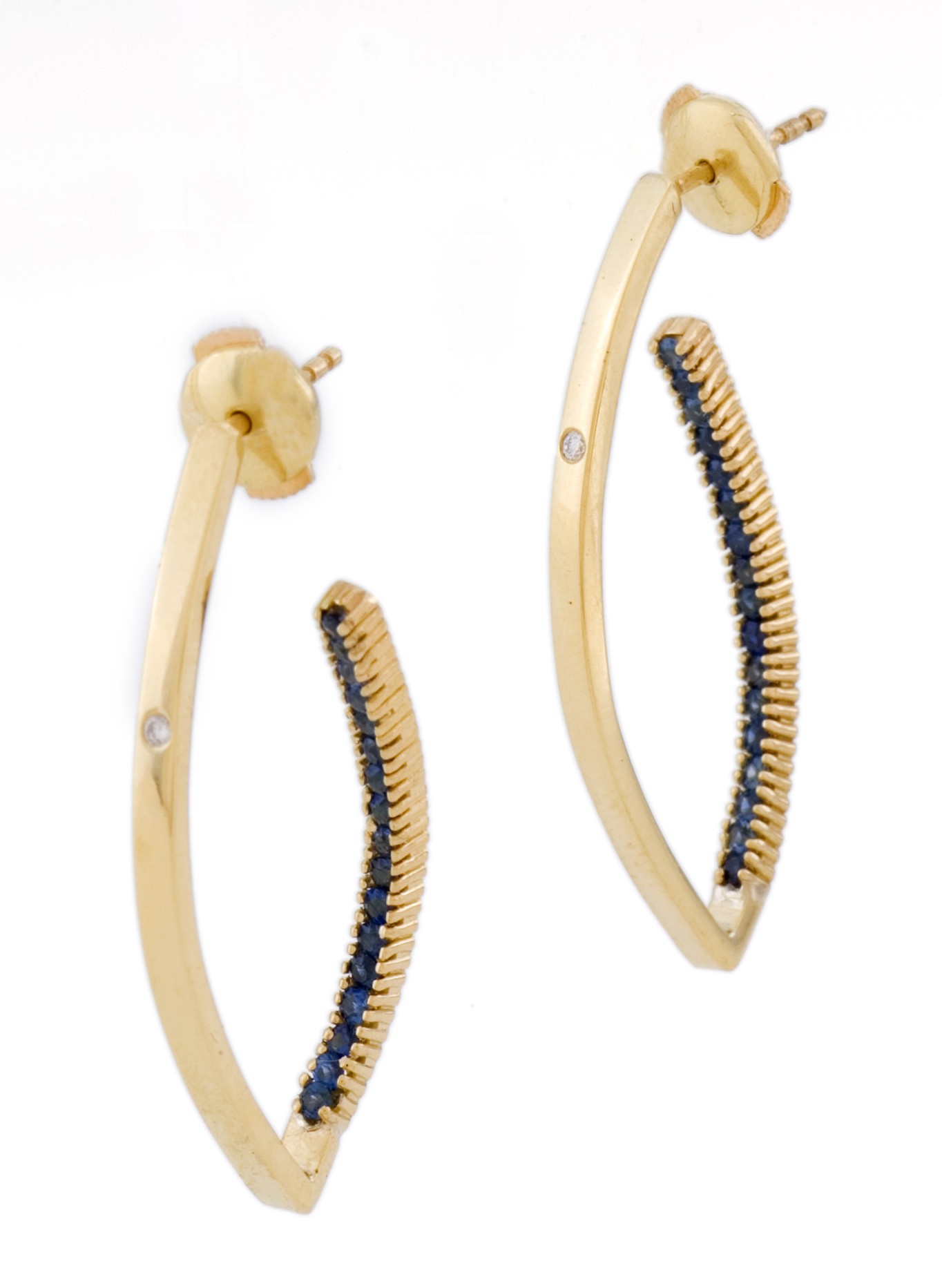 Additional Artist Creations:




Droplet Ring
Code: 61MHRNG1
Price: $4,645.00
Quantity in Basket: none


ID Bracelet
Code: 61MHBRC1
Price: $5,095.00
Quantity in Basket: none










Having lived and traveled in more than 25 countries, Meghan Connolly Haupt brings a global consciousness to her design sensibility. She confidently explores modern concepts while paying tribute to classic sophistication. Meghan holds a BS degree in Business Administration and a MA degree in International Management. She was the founding director of a global communication service dedicated to corporate responsibility, has contributed to the advancement of the solar energy industry, and has helped large and small organizations develop sustainability initiatives. In parallel, her discerning tastes have repeatedly led her to design, which included furniture, clothing and jewelry. It was after creating her own wedding ring that her career shifted from marketing consultant to jewelry innovator. Meghan has quickly become known for both her timeless designs as well as her passion for ethical and responsible business. She is truly a pioneer of sustainable fine jewelry, a movement that she is making less radical and more mainstream. Her work has been worn by celebrities including Emily Deschanel, Jorja Fox and Melora Hardin and is the favorite of Rachelle Carson-Begley.