Still In My Hart: Engraving by Aaron Hequembourg
Still in my Hart



Qty in Basket: None
Code: 1AHENG2
Price:

$4,500.00


Dimensions: 48 1/2"W X 61"H



Wood engraved from sharecropper houses. Image depicts the artist's daughter.When Aaron Hequembourg needs art supplies to create his mixed-media engraved paintings, he doesn't go to the Sam Flax store. He walks outside his 193-year-old plantation house near Monticello and begins dismantling the dilapidated buildings — sharecropper and slave quarters, gin mills and trading posts — that still stand on the 2,000-acre farm he calls home.In addition to the aged, hand-hewn planks of wood that provide the canvases for his work, Hequembourg has uncovered old toys, newspapers, medicine bottles and a rotted peach in a Mason jar, evidence of a previous generation's recipe for peach brandy. These finds become the components in his artwork that is part art, part history.

Additional Images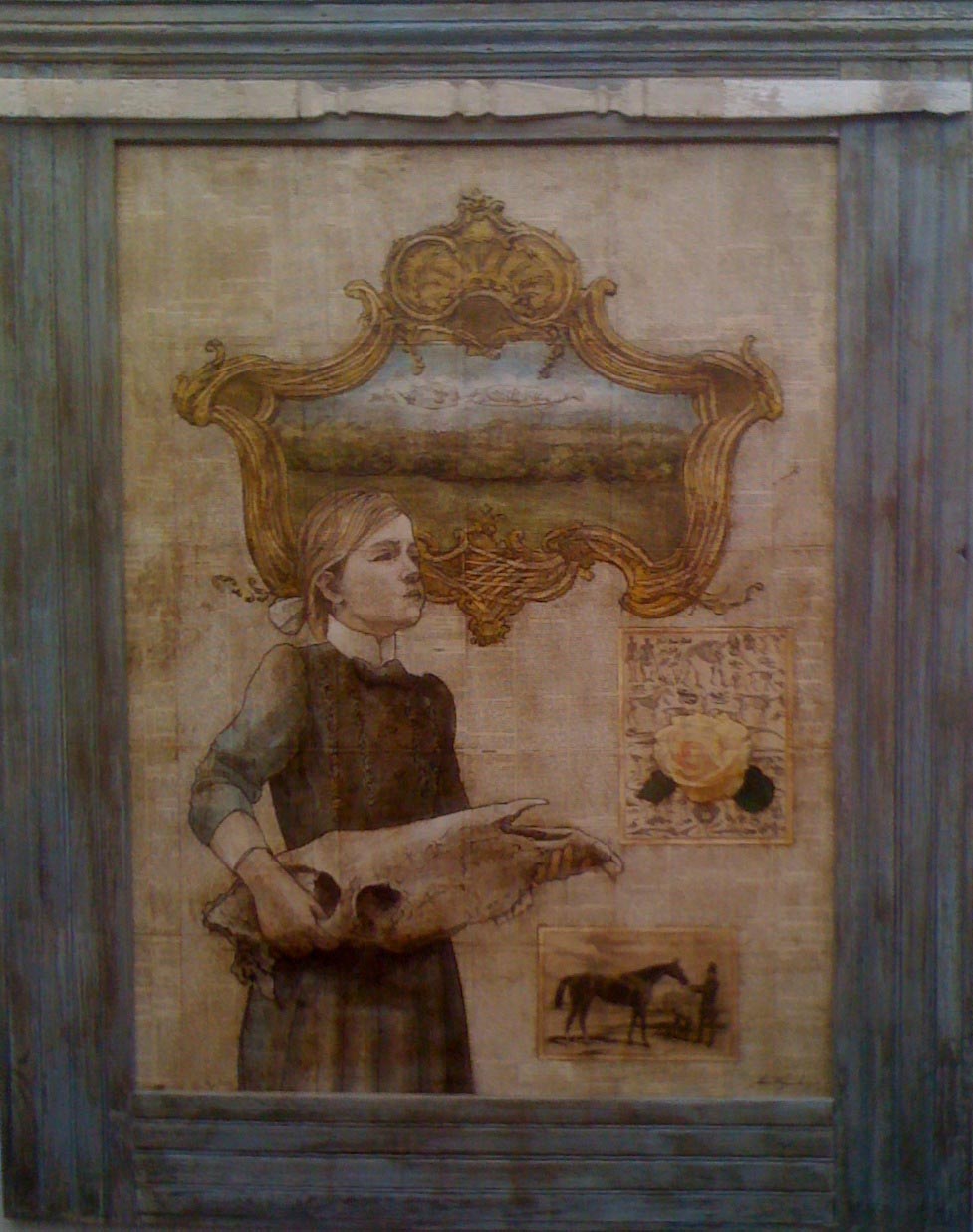 Additional Artist Creations:




Camellia
Code: 1AHENG1
Price: $3,200.00
Quantity in Basket: none


Slaveship Gown
Code: 1AHENG4
Price: $8,500.00
Quantity in Basket: none







Gathering
Code: 1AHENG5
Price: $6,800.00
Quantity in Basket: none


Strangefruit
Code: 1AHENG6
Price: $6,800.00
Quantity in Basket: none