Steel Tea House Table
Steel Tea House Table



Qty in Basket: None
Code: 82JSTBL4
Price:

$4,800.00


Dimensions: 22"H x 38"W x 38"D



Re-claimed steel Victorian heat register circa 1800s Mystic, CT / Honduran mahogany base.

Additional Images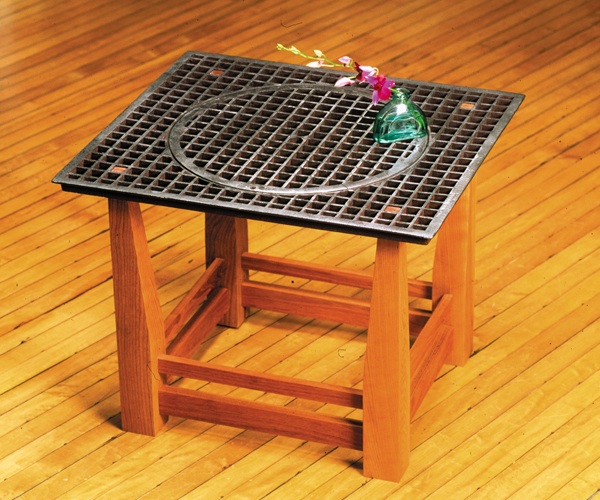 Additional Artist Creations:















Artist Notes:
For the past 20 years, I have been creating original works of art using re-claimed, historic architectural materials. I recognize the elegant and simplistic beauty that much of our history has to offer and incorporate it into each of my designs. I would like my work to have a thoughtful impact on our environment, a nostalgic connection to our past and be beautiful. The different materials that I use date between 1500 and 1950, come from all over the world, and from many walks of life. My pieces include wood, metal, glass, textiles and stone. I sculpt, design and build furniture because I believe in preserving the history of our unique surroundings in a tangible way that can be passed down through the generations. It is within this process, that I "re-claim a piece of history."