Golden Section Coffee Table by Laurel Hoover
Golden Section Coffee Table



Qty in Basket: None
Code: 115LHTBL4
Price:

$2,750.00


Dimensions: 18.5"H x 28.25"W x 45.75"L



Solid Walnut Coffee Table, mortise and tenon joinery with Handcrafted Stained glass inserts forming the pattern of the Golden Section. The Golden Section, also known as the has been used by man since the Egyptians. This proportion is echoed in the relationship of the sizes and placement of the squares following the mathematical ration sequence. It is the equation for a spiral and is credited to be the mathematical equation for beauty.

Additional Images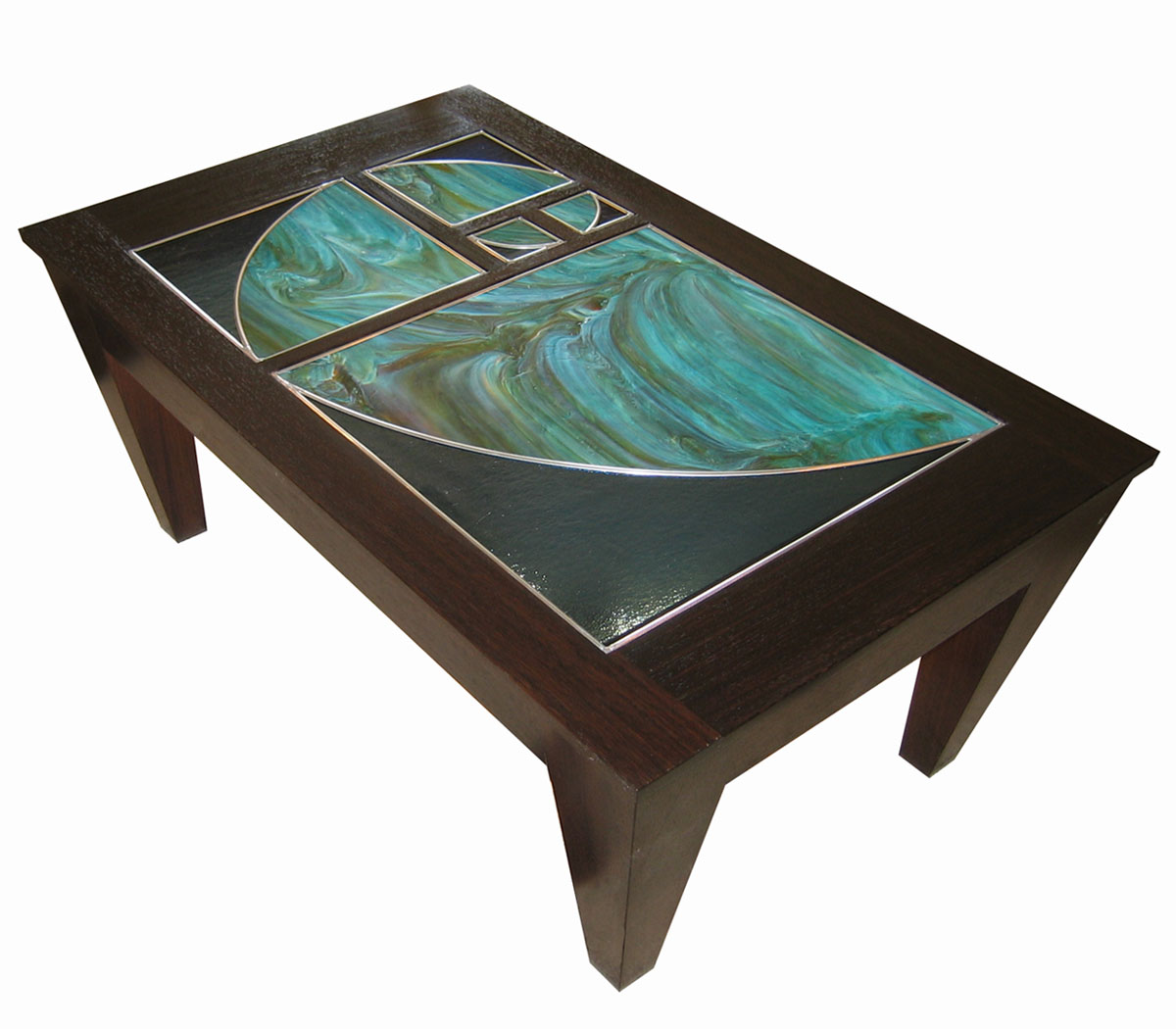 Additional Artist Creations:




Side Table
Code: 115LHTBL3
Price: $2,400.00
Quantity in Basket: none










Laurel Hoover LEED AP Laurel manages the architectural and design community relationships, develops educational programs and events for WACSI. This initiative is focused on being a resource for sustainable interior spaces. She founded and owns her own sustainable furniture company for which she is the sole designer. She Founded WACSI, We in Atlanta for Conservation, Sustainability & Innovation, is the Sustainability Advisor for Atlanta Chapter IIDA, serves on the Advisory Council for the Million Mile Greenway www.millionmilegreenway.org , and serves on the Board for Art in the Atrium. Laurel Graduated from Savannah College of Art & Design with a Bachelors degree in Interior Architecture and minor in Furniture Design Build. She has worked with architectural firms in Manhattan, Washington D.C. and Atlanta as well as freelanced. She spent 3 years heading up the sustainability initiative for Corporate Environments and has been teaching LEED (Leadership in Energy and Environmental Design) classes for the past 2 years.