Praecius Table by Michael Yonke
The Praecius Table



Qty in Basket: None
Code: 119MYTBL1
Price:

$2,950.00


Dimensions: 32"H x 32"W x 19"L



The Praecius table is based on precise design by strictly conforming to natural pattern. The set of concentric black and white squares conform to the golden ratio and Fibonacci series found in so many things in nature like the branches of a tree, petals of a flower and the spirals of galaxies. Reclaimed wood, composite wood materials. Lacquer.

Additional Images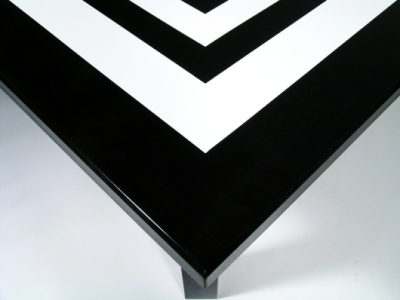 Additional Artist Creations:




Contendo Lux
Code: 119MYSCL1
Price: $3,500.00
Quantity in Basket: none


Ergo Vinum
Code: 119MYSCL2
Price: $2,750.00
Quantity in Basket: none